Configure discounts, product recommendations, and more eCommerce features independently to apply to any design or more than one campaign.
At a glance:
Introduction
Creation of a Discount
Product Recommendations
Last update 11/10/2022
Introduction
---
The Commerce section of Justuno is intended for the creation of discounts to use on your store or on workflows. Read below for a walkthrough on the creation of a discount and the settings within the process.
Creation of a Discount
---
This section of Justuno allows you to produce coupons or discount codes that can then be used in workflows. To create a discount, click New Discount on the Commerce main page. You will be brought through a series of settings for the discount.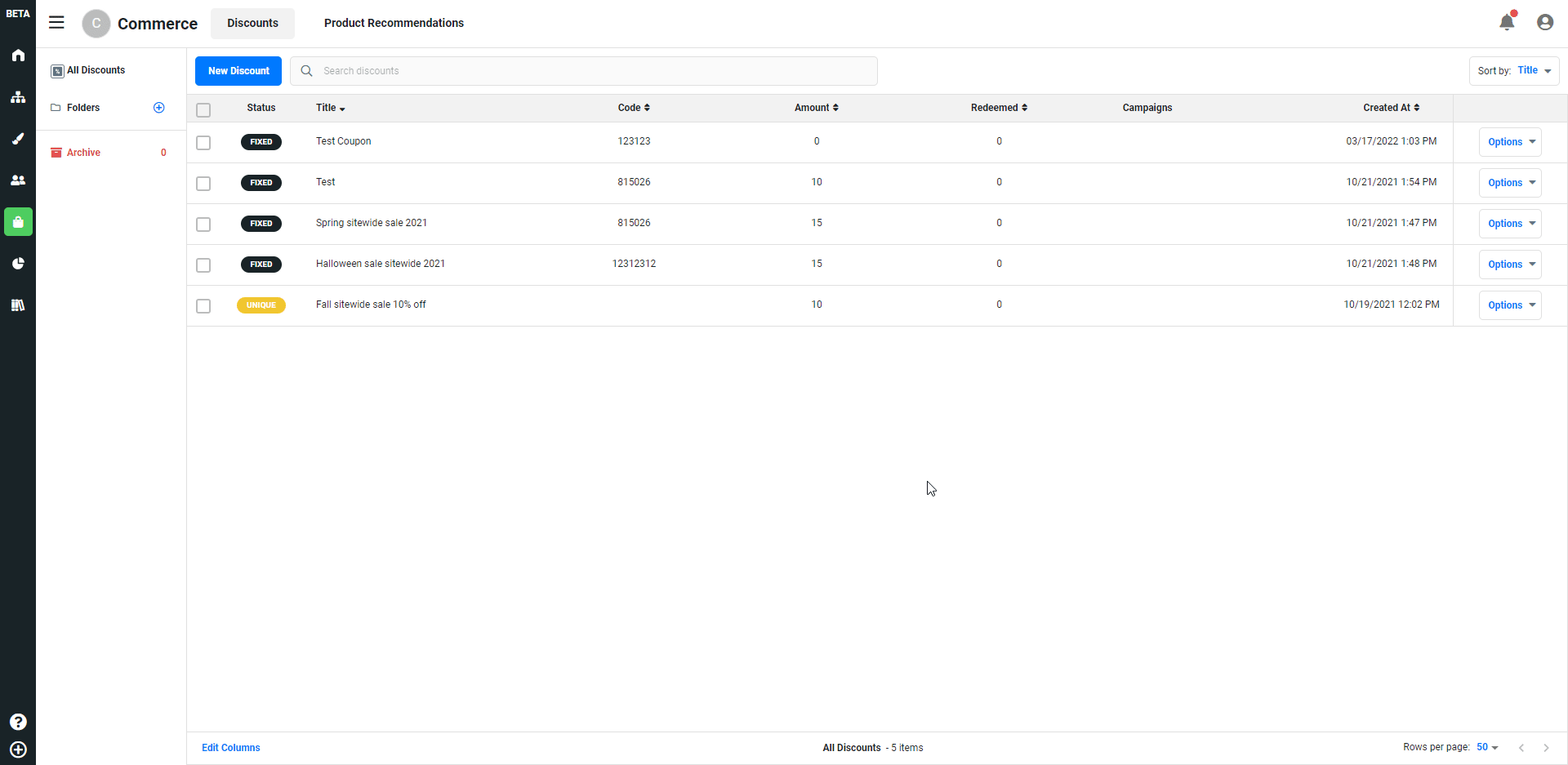 You have the ability to give the discount a Title and any necessary notes to help you identify it in the future. Here you will be prompted to select the type of discount code to be used.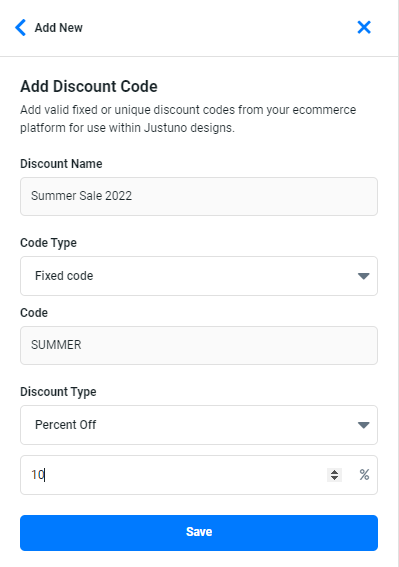 Fixed Discount Code - Coupons that can be used multiple times by multiple shoppers until the coupon has expired. For example, if you are having a 4th of July sale for 20% off, you might use JULY20 as your coupon code.
Unique Discount Codes- A single-use coupon that is generated in your e-commerce platform using a unique string of alphanumeric characters for easier tracking. (Sync is the only one that syncs with the platform other two are manual). If the platform has 2-way sync, you don't have to manually add code to your platform.

Next, you will designate the code for your discount along with the type. You can use an amount off, a percentage amount off, free shipping, or a BOGO discount. Click the blue Create button to save.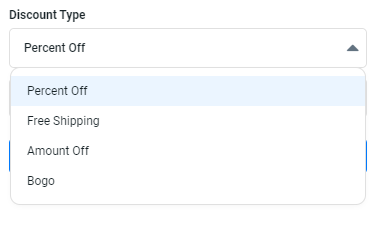 Product Recommendations
---
Algorithms - These algorithms continuously learn from your product data and website visitor behavior to then display items in your inventory that the visitor is most likely to be interested in and purchase.
Upsell
Cross-Sell
Most Viewed
Most Purchased
Previously Viewed
The Look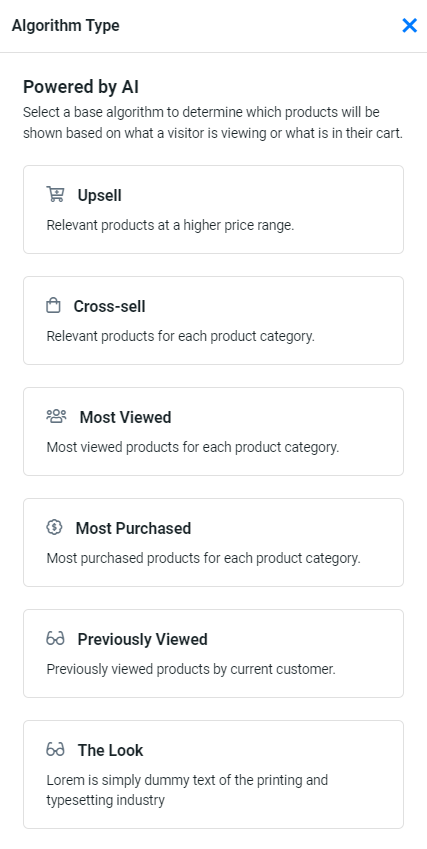 Product Filters
---
Allows you to include or exclude certain products in the algorithm by the following options:


Products - All Products, Include Specific Products, Exclude Specific Products
Brands - Any Brand, Include Specific Brands, Exclude Specific Brands
Categories - Any Category, Include Specific Categories, Exclude Specific Categories.
Tags - All tags, Include Specific Tags
Force Include Products
Visit Justuno @justuno.com